Jun 2, 2021 07:03 PM Central
Earlier this year, my friend did a "Some Bunny is Turing One" brunch for her daughter. She made the most amazing cream cheese sausage balls and ever since, I've been on the lookout for a good gluten and dairy free recipe.
I've tried different ones over the past six months- sticking to the recipe, mixing and matching, doing whatever I could to replicate a true cream cheese sausage ball. And I think I'm finally come up with it!!
This recipe is adapted from Momma Knows Gluten Free and is soooo good! The outside is crispy, but the inside is soft and the spice is just right!! These do pack a punch as far as the spice in concerned, so if you prefer less spicy, I've added some notes in the instructions.
Enjoy! And if you make them be sure to tag me on social at @mariekerickson!
Gluten Free & Dairy Free Sausage Balls
Yields: 15-20, depending on size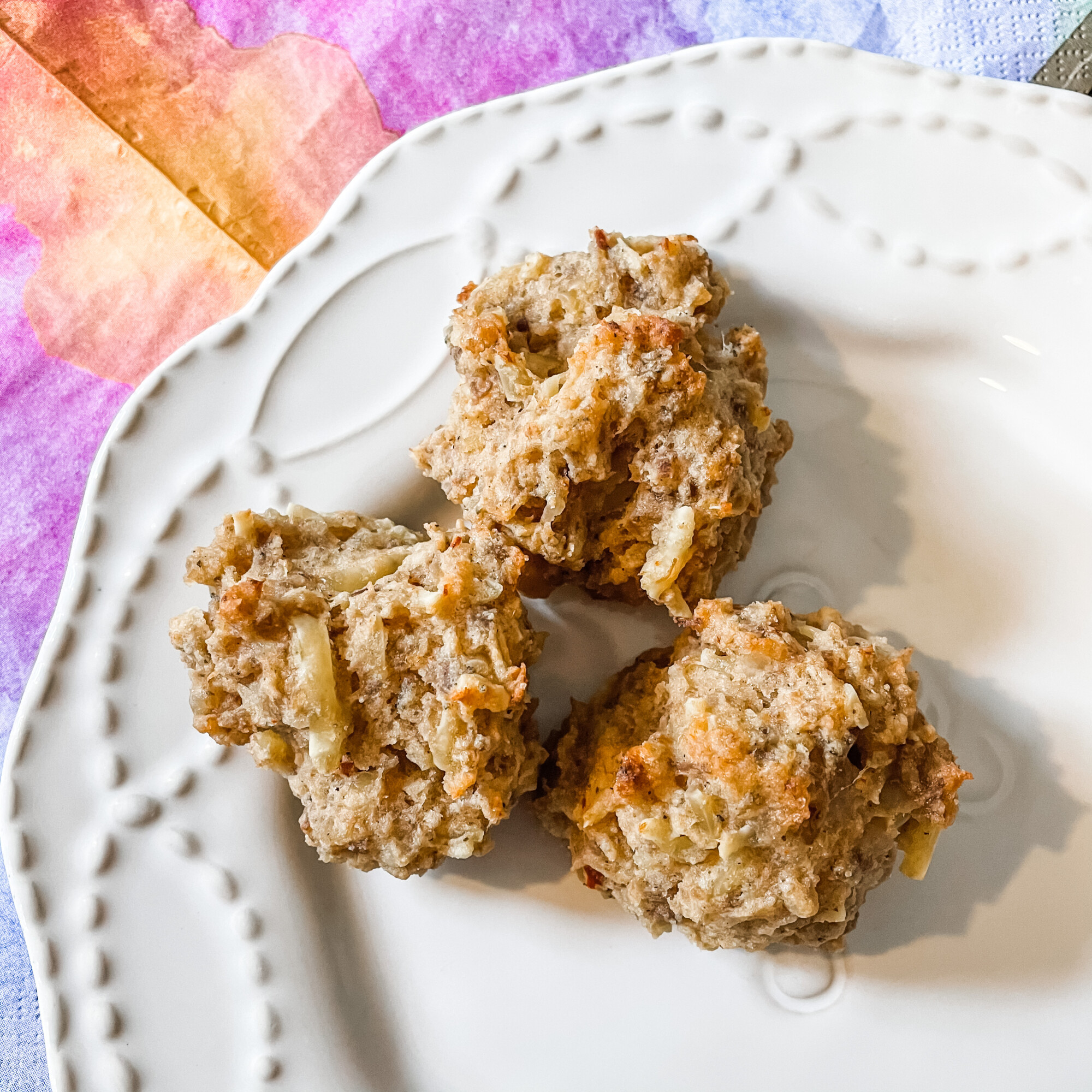 Ingredients:
1.5 cups Gluten Free Bisquick

2 cups shredded dairy free Chao ( or cheddar cheese)

1 tube (16oz) Jimmy Dean Hot Sausage ( or Regular if you prefer less spice)

1-1.5 cups Vanilla Almond Milk ( Start with 1 cup and add more if it's too thick)

2 tablespoons Silk Vanilla Almond Milk Yogurt ( this helps give it the creamer texture you would get from cream cheese)

1 teaspoon Cayenne Pepper (1/2 teaspoon cayenne or

1 teaspoon Paprika for less spice)

1/2 cup Brown Sugar
Directions: A kitchen aid mixer or hand help mixer will be an arm saver for the first few steps
Turn oven to 350 degrees Fahrenheit

In a mixing bowl combine dry ingredients and mix until well combined.

Add in milk, yogurt and sausage and mix until well combined. The consistency should be a little softer than a

biscuit

.

Your mixture should be smooth at this point. If it is crumbly add a touch more milk.

Place mixture in the refrigerator for 10 minutes to firm

While it's firming, line a baking sheet with aluminum foil ( I prefer aluminum foil for savory dishes, but you can use parchment paper)

After mixture has firmed, use an ice cream scoop to spoon out sausage balls- at this point, you can roll them into actual ball or keep them clumpy. I keep mine a little clumpy and like them about the size of a small biscuit

Place them on the baking sheet and bake for 25 minutes. ( Depending on your oven, they may need more or less time so check on them around the 20 minute mark)

These are best served warm, and can easily be reheated in the oven or microwave.