Aug 11, 2020 08:00 PM Central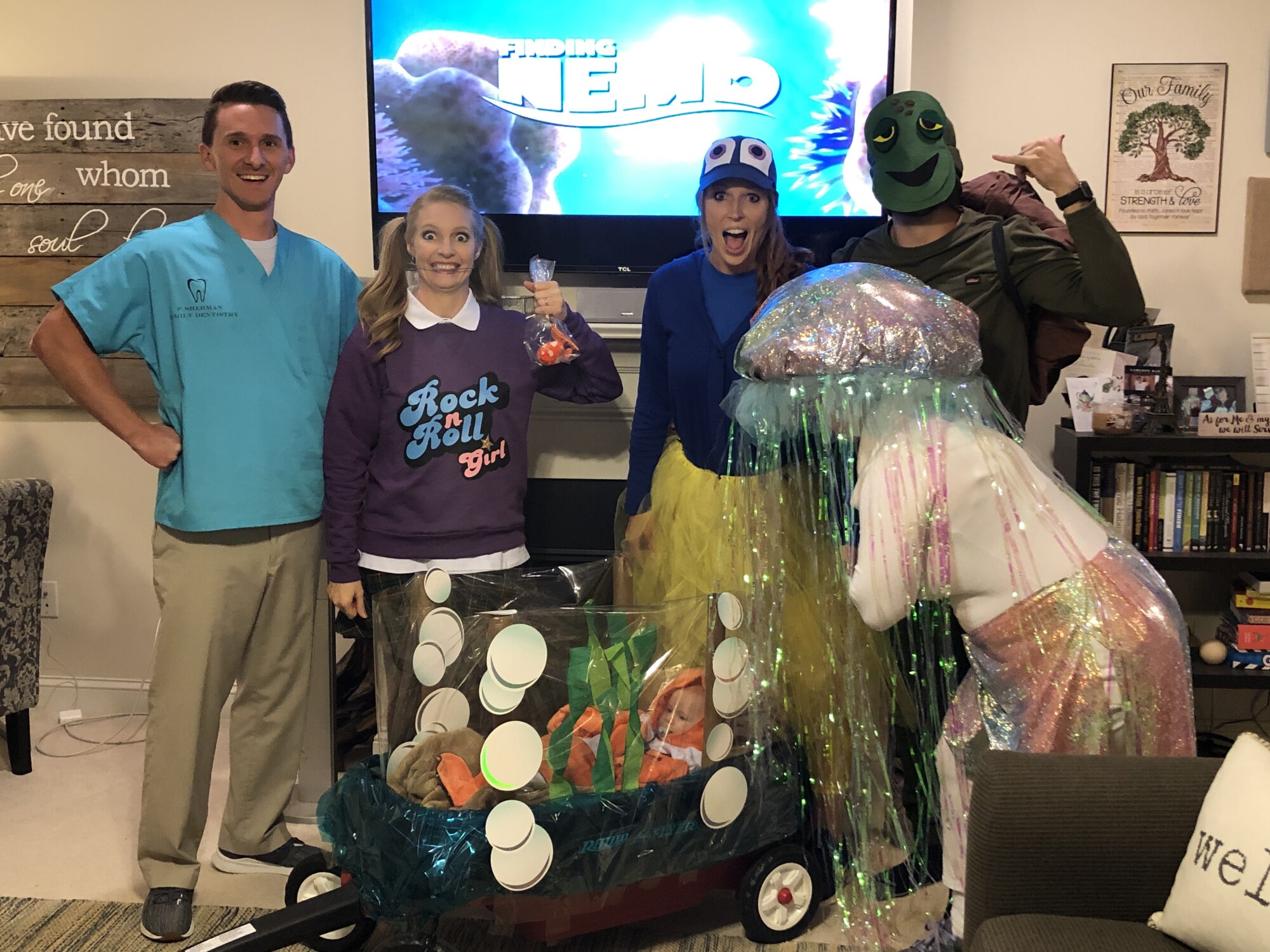 Alright, I've been telling you for almost two weeks that I'm going to share the tutorial for our Finding Nemo Halloween Costumes. Here it is!!!
Our church does a community wide Candy Fest each year, and each year a group of us do group costumes:
2016:

Up!

Scott was Doug and I was Kevin

2017:

Toy Story

, Scott sat this one out, but I dressed up as one of the little blue aliens

2018:

Peter Pan

, Scott dressed up as Peter and I was Wendy

2019: Finding Nemo, Scott told me I owed him one after dressing up as Peter Pan, so I said OK and I went as a jelly fish!
This year we added a baby to the mix and thought Finding Nemo would be perfect! These costumes were really easy to make! All the supplies came from Amazon, Goodwill, Party City and Hobby Lobby. I'll link to the resources as we go along!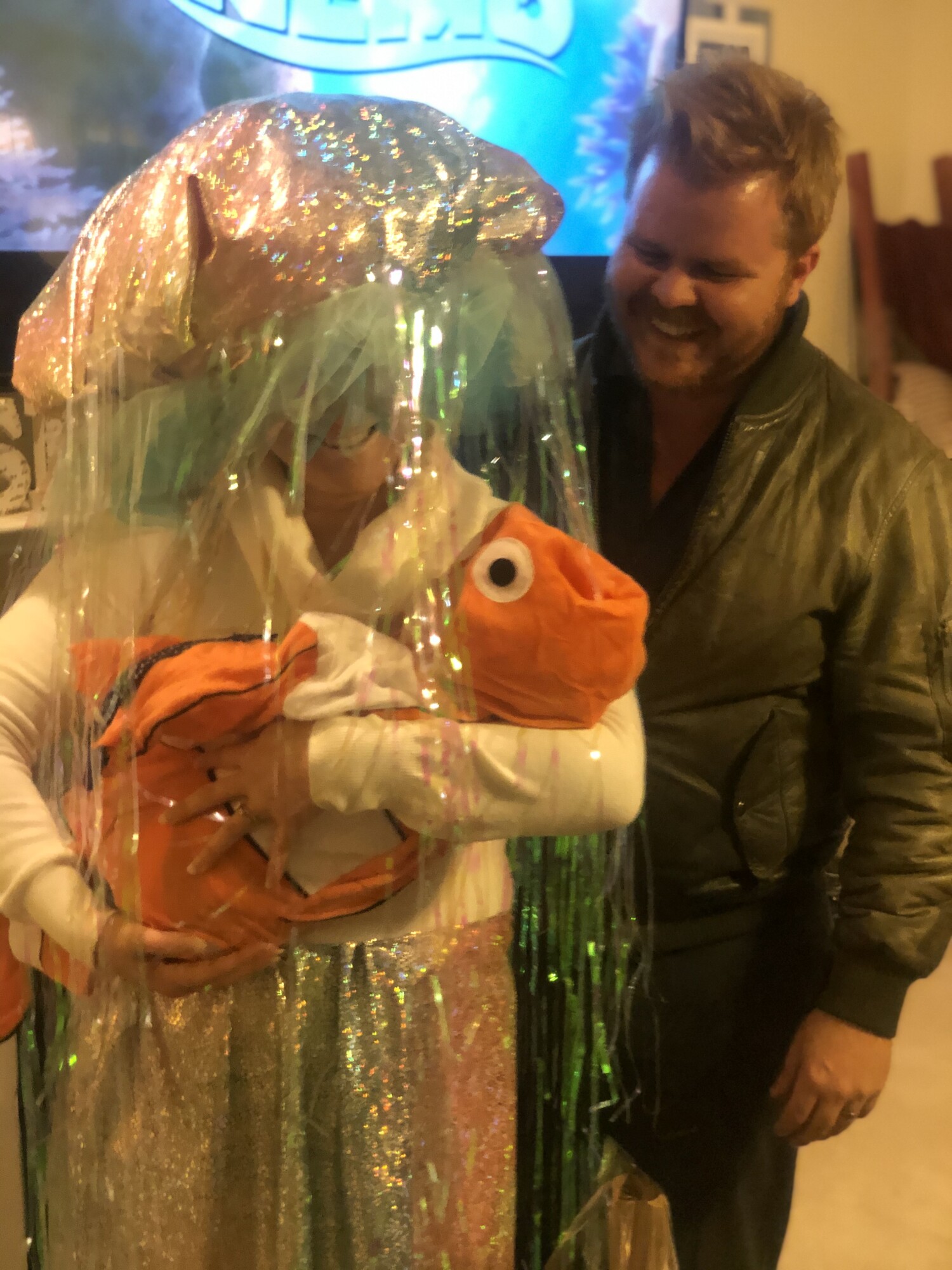 This was a fun one to make. First the base of the costume is all white. White Pants, White long sleeve shirt and white shoes. Outside of that, the only thing I needed to make was the jelly fish portion. For that I used a
Sombrero
as the base of the jelly fish hood. To create the shape and feel of the hood, I hot glued
stuffing
over the sombrero creating a dome. Next, I covered the stuffing with some
shimmering fabric that reminded me of water
and hot glued it under the sombrero, making sure to cover all the brown.
Next, for the tentacles, I used an
Iridescent Foil Table Skirt
. I cut the table skirt into 4 to 6 inch sections and hot glued it under the rim of the sombrero. I made sure to glue it so the edge was facing the center of the sombrero (where I would put my head) and the ribbon was going out. Next, I used light blue tulle and layered that on top of the table skirt coming out from under the the sombrero to give the tentacles a cascading feel.
You couldn't really see my face, but for my makeup I went all shimmer! I used
Savvy Minerals Diamond Dust
as my foundation and applied it all over my face using a sponge. Next I used the eye shadow,
Wanderlust
as my blush and lipstick. Basically if it was sparkly- I used it!!
Extra: I made a little skirt of the leftover fabric. This isn't a must for the costume, but I bought my white pants from Goodwill without trying them on first, and when I tried them on the day before Candyfest they were way too tight to wear on their own. I had some elastic that I cut and glued together and then I hot the fabric on to make a skirt.
Be sure to follow me on Instagram where I share more fun DIY's!!